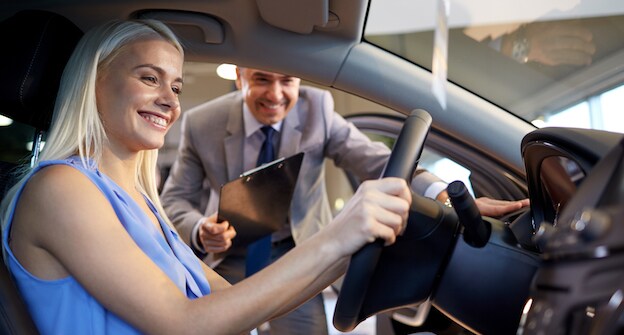 Here at Gosch Ford Hemet, we believe that buying a car should be simple. Instead of traveling to multiple dealerships in search of the perfect ride, our 
Hemet Ford dealer serving Menifee and Beaumont streamlines the process and makes it easy to score a quality vehicle with our online Web Buy tool. We'll even deliver the vehicle right to your doorstep*! Read on and learn how you can easily buy your next Ford vehicle online with Gosch Ford Hemet.
Hemet, Menifee, and Beaumont Area Drivers Can Take Advantage of Gosch Ford Hemets's Helpful At-Home Service
Whether you're looking to trade-in your current ride, receive fair financing, or purchase a brand new vehicle, Gosch Ford Hemet has you covered. Get started by first looking through our sprawling online vehicle inventory. Click on the "I'm Interested" button when a particular model catches your eye and input your contact information to receive a special price quote. Our team takes every measure possible to verify and protect your identity. Once received, simply secure financing through our national banking partner, review the details, and finalized your online purchase!
Our Ford dealership is fully equipped to handle the necessary paperwork online and can provide additional details and information on the vehicle you're interested in. The sales staff and finance managers at Gosch Ford Hemet are also readily available to answer any questions you may. Best of all, auto shoppers located within a 25-mile radius of our Hemet Ford dealership near Menifee and Beaumont can also enjoy delivery on their online vehicle purchase for complete convenience!
Ready to purchase your next vehicle from the comfort of your own home? If so, reach out to the team at Gosch Ford Hemet today! We're more than happy to help you get behind the wheel of your dream car.
*Delivery available within a 25-mile radius. Please contact us directly at Gosch Ford Hemet for more details.