How to remote start my Ford Explorer


From incredible longevity to award-winning quality, Hemet auto shoppers at Gosch Ford Hemet already have plenty of reasons to choose Ford as their next vehicle purchase but can also add convenience to that list with the remote start system found inside the Ford Explorer. Designed to jump-start your vehicle while up to 300 feet away, the Ford remote start system enables you to precondition the cabin to the perfect temperature before ever setting foot inside. Learn how you can enjoy this exciting feature and remote start your Ford Explorer SUV with help from the team at Gosch Ford Hemet!
Comfortably Cruise Around Hemet With the Ford Explorer SUV's Remote Start System
Available on all 2020 Ford Explorer models for sale at Gosch Ford Hemet, drivers in Hemet and beyond can take advantage of the Ford remote start system to perfectly adjust their SUV's interior to the ideal temperature by following the instructions below:
First, lock your vehicle, then locate the Remote-Start button on your keyfob. It will have the characters "2X" surrounded by a circular arrow around it.
Press the Remote-Start button twice to remotely start the engine.
Your Ford Explorer SUV's lights will flash and the engine will turn on!
Your Ford vehicle's start duration can be adjusted to keep the parking lamps and engine running for five, 10, or 15 minutes depending on the setting.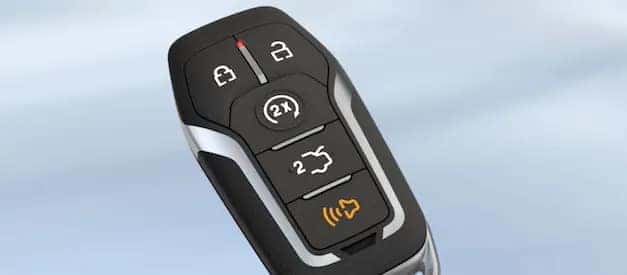 It's important to note that only the engine, heating and cooling system, and automatic climate control system (if equipped) will be activated. You'll need to step on the brake and turn the key or hit the ENGINE START button to engage everything else in your vehicle when you're ready to start your drive.
Ready to enjoy this convenient feature yourself? Please don't hesitate to contact us at Gosch Ford Hemet for more information on the Ford remote start system or to schedule a test drive of the Ford Explorer to see this connective featuring in action!