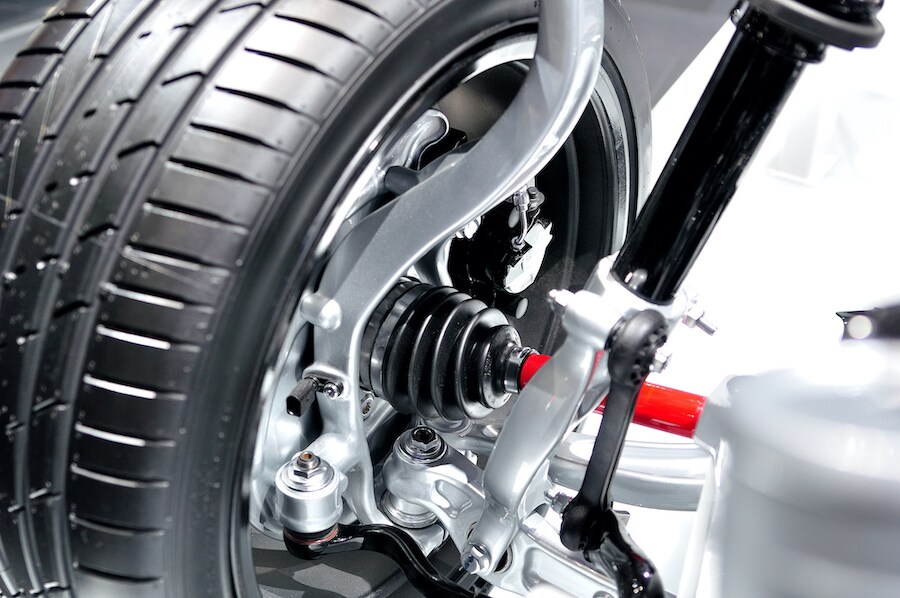 When you cruise the streets of Hemet in your new Ford car, truck, or SUV should be able to run smoothly. The moment you start to feel your vehicle operating unbalanced and unstable, then you may be having issues with your Ford's suspension system.
Our Ford Service Center in Hemet will help you with a repair on your Ford's suspension system. With many components to be inspected, replaced, or repaired, our experienced technicians will ensure your Ford receives top-notch service. 
Learn more about suspension repairs with tips on warning signs to watch for and intervals to use when scheduling an appointment.
Schedule Suspension Repair Service
Warnings Signs My Ford Needs a New Suspension
A worn-down suspension system inhibits your performance on the road to running at its full potential. Some common warning signs that may indicate a need for a new suspension system:
Frequently driving on uneven roads with potholes
Loud noises when driving over bumps
Vehicle bouncing
Difficult time turning your car
Uneven tire wear
Wheels pulling to one side
Why Do I Need to Replace My Struts and Shocks?
Your Ford's suspension system consists of tires, the air in the tires, springs, shock absorbers, struts, arms, bars, linkages, bushings, and joints. Your shocks and struts play a significant role in handling, braking, and even fuel economy. Before complete failure happens, your shocks and struts should be replaced every 50,000 to 100,000 miles. 
With the suspension system being composed of so many parts, when not serviced or repaired, it can be just as damaging to your vehicle as an overdue oil change or worn down tires. 
Repair Ford Suspension System in Hemet
When your Ford requires a new suspension system, schedule an online appointment with our Ford service center at Gosch Ford Hemet. Not only do we offer certified service and Ford service specials, we also make sure to use genuine Ford OEM parts to maintain consistency in your vehicle.
If you have any questions or would like more information on our routine Ford maintenance services, please feel free to contact us. Serving the areas near Beaumont and Menifee, we are more than happy to help you!