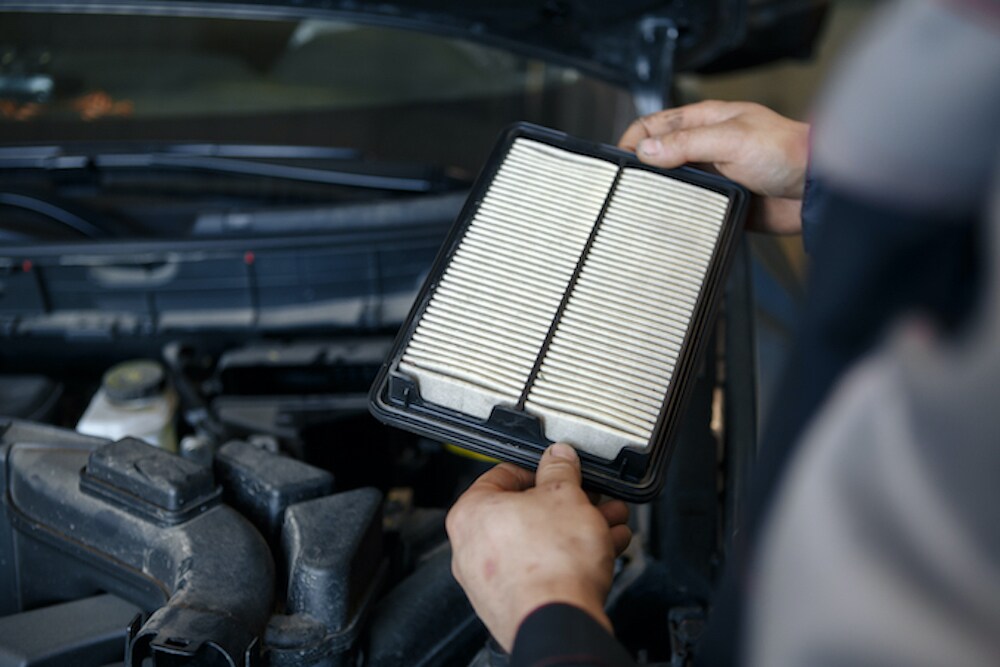 Is it time for you to replace the air filter in your Ford car, truck, or SUV? We welcome you to schedule a replacement appointment with our Ford service center at Gosch Ford Hemet. 
A contaminated cabin air filter does more damage than might expect and it is an important routine maintenance service. Learn about the warning signs and the interval in which you need to schedule an appointment with us. 
Schedule Air Filter Replacement
Warning Signs I Need New Air Filters in My Ford 
Your Ford's cabin air filter keeps harmful contaminants out of your engine and interior. Working as a filtration system a clean air filter ensures only clear has been ventilated. Some warning signs that may arise indicating a need for a new filter:
Reduced airflow - If your vent blows with little to no air, it can cause stress to A/C or the heating system. Restricted airflow will cause you to crank systems higher than usual.
Unpleasant odors - A dusty, moldy, or musty odor can be unpleasant in your Ford. Especially when the airflow is increased, the odor will be more apparent. 
Excessive Noise - When using A/C or heat, an unwarranted loud noise will be apparent. Debris clogs the airways when filter is overused and needs a replacement.
How Often Should I Replace My Ford's Air Filters?
We recommend replacing your Ford's cabin air filters every 15,000 to 30,000 miles. It is also common to receive an inspection or replacement when you receive an oil change.
 Keeping up with your Ford Owner's Manuel will help you learn more about the specifics of your Ford model's necessary service intervals
Schedule Service Appointment in Corbin 
Schedule a replacement of your cabin air filter with our service center in Corbin. With a certified team of Ford service specialists, the use of genuine OEM Ford parts, and available Ford service specials, we make sure we provide you with a quality replacement service. 
We also offer services such as Hemet Quick Service for no appointment, walk-in services, and Sunbit service financing for flexible payments on your needed service. 
If you have any questions or would like to learn more about our available routine maintenance service, please feel free to contact our team. Our Ford service serves the Beaumont and Menifee areas and we look forward to assisting you!